As 2017 comes to an end, we are so grateful for the support of our community of readers, donors, and bookstores that have helped us accomplish so much this year! Scrolling through Instagram and Twitter, we are so excited to see how independent bookstores across the country have highlighted and supported Restless Books. From Women in Translation month to small press displays, bookstores have really shown us the love. We couldn't continue bringing global literature to our readers without the support of independent bookstores and booksellers. Below are just a few of our favorite finds on social media

We know the feeling, Temporary People hasn't stayed long on our shelves either. From Newtonville Books in Boston.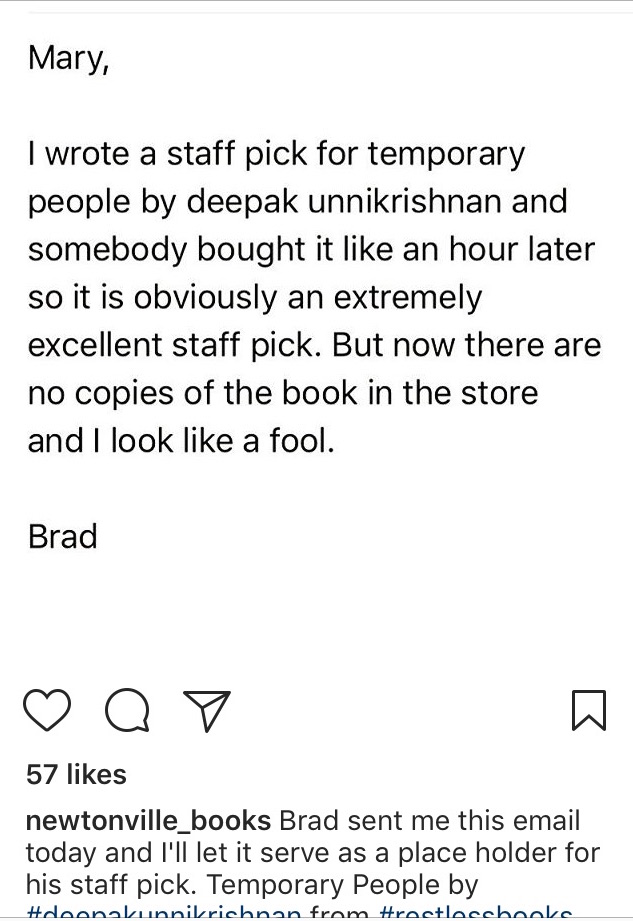 Be sure to tag us @restlessbooks in your next posts so we can share!